The car was first registered in Germany August 2nd, 1977 to the company FFP with the license plate KS – ZS 89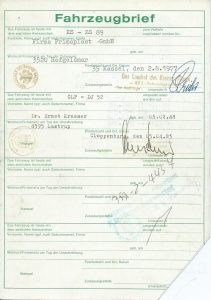 On April 5th 1983, the car is sold on to a private person, DEK, with the registration CLP – DJ 52. The original German "Fahrzeugbrief" still exist.
On June 11th 1986, the car is then imported into Nigeria (the original "Import entry for motor vehicles" from Nigeria exist) and is registered  June 13th 1986 with the license plate LAA397BF.
The original "Vehicle registration book" from Nigeria exists.
At this time the car is apparently owned by JBV, but unfortunately no paperwork exist to verify JBV's purchase of the car
The period in Nigeria is short; on December 19th 1986, the car is shipped to Hamburg with JBV as owner (the original "Cargo booking form" from Niger Brass Shipping Line exists). JBV must already in July / August have planned this export, since there are documents from July 15th 1986 and August 14th 1986, which shows that JBV has been granted a temporary German registration and insurance for the car.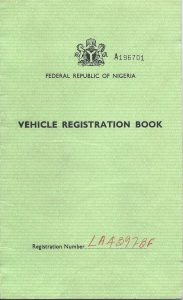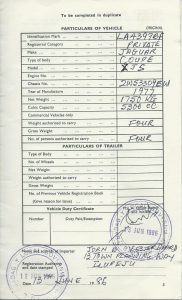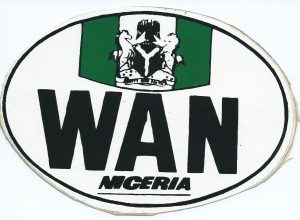 In 1989 JBV sells the Jaguar to his father, BBV – see next section for this chapter in the cars history.
Extensive restoration autumn of 1989
This restoration included corrosion repairs all over the body and many parts were changed with new or replacement parts.
The invoice from an authorized Jaguar workshop states that the following was done:
▪ Various parts removed for access
▪ Rust repaired
▪ Chassis and inner wings manufactured and repaired
▪ Sills replaced
▪ The inner sills and right and left side floor repaired
▪ Parts mounted
The invoice from the paint shop states that the following work was done:
▪ Acid washing, sanding, priming and painting in 2 component lacquer 2-layer including door insides, door openings, bonnet and tailgate ▪ Sheet Metal panel, primed and removal and installation of doors, front and rear hatch
▪ Adjustment of doors, bonnet and boot lid
This invoice also indicates that the car is painted in the original color Series 54 JAG 524 Westminster Blue with gold coach line.
Prior to the above, the logbook shows many repairs the car on the in JBV's ownership period,
Also in 1989 another similar engine (preHE) engine is mounted. It has only done 50.000km according to a note in the logbook. The engine has number 7P37088SA (this engine was sold on in 1996 – see elsewhere).
The logbook says that the following is carried out in JBVs ownership before taken over by BBV:
▪ "New" engine that has done about 50.000km
▪ New radiator
▪ Alternator rebuild
▪ New Air conditioning condenser
▪ Brakes front and rear rebuild
▪ New rear wheel bearings
▪ New balljoints and ???
▪ New stainless exhaust system
▪ New air filters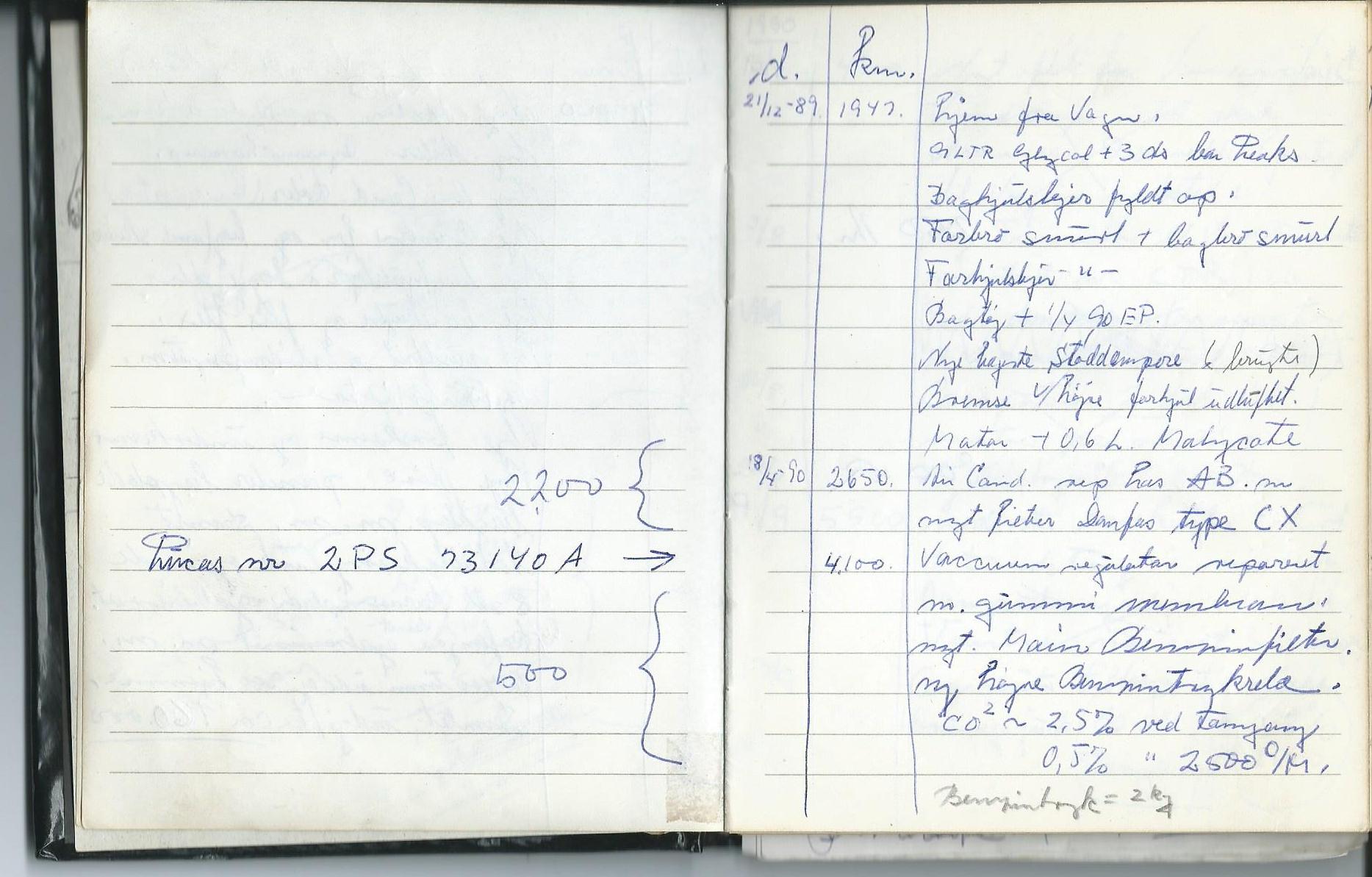 The car is delivered to BBV from the Jaguar workshop on December 21, 1989 with mileage of 1947 km (nil by restoration) and BBV starts registering all work done to the car in his little log book
BBV does the following servicing 21.12.1989 @1947 km:
9 liters Glycol and 3 cans Bar Leaks
Rear wheel bearings greased.
Front axle assembly and the rear axle greased.
Front wheel bearings greased.
Differential + 0.25 liter 90 EP
New rear shock absorbers (used).
Brake right front wheel replaced.
Motor +0.6 liter oil